Module-it — Designed Datacenters
Turnkey datacenter
Design and implementation of customised datacenter

IT-Build
Construction and renovation of data centers. Turnkey, custom and fixed price solutions.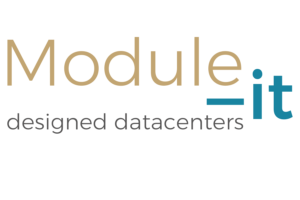 Expert in turnkey datacenters
The aim of Module-IT is the implementation of datacenters and IT-rooms. Module-IT has integrated the best technical components of building, electrical management, cooling and security to provide complete and scalable solutions at the right price..
Set up your own containerised datacenter
Designing your datacenter has never been easier!
View your choices in terms of capacity, density and options in real time and in a realistic 3D rendering.
Once your design is finalized, get a detailed technical sheet and budget.
Our customers
Module-IT is proud to promote and share the success of its customers. Here are some areas in which Module-IT has been successful:
Our offer
Our solutions are divided into two categories, available for purchase or rent:
IT-Build projects: implementation of "classical" datacenters
IT-Box products: design and manufacturing of containerized datacenters
In both cases, Module-IT will expertly offer a turnkey solution that perfectly meets its customer's needs.
We are proud of the trust placed by prestigious French and international companies in building their datacenter
An upcoming project? Contact Us !
We are at your disposal to study your project and answer your questions.
Your project is not defined yet? We propose you to quickly test your datacenter.